Our journey began in 2007 when we shocked family and friends by announcing, "We are selling our house and buying a farm in Northern Ontario." It was also a long time dream of mine to open up a country store selling all natural and locally made items and that is exactly what I did!
River Valley Alpaca Farm & Country Store came to life in 2011, we purchased 19 alpacas and raised them for their luxurious fibre and sold garments made from that fibre in our Country Store. Now here is where the story twists and turns a bit…so stay with me!
My husband, Les, was having a problem with very dry and sore, cracked hands and we couldn't find a soap that he could use on a daily basis so after a little research on goats milk soap and its benefits I added to the farm and bought two Toggenburg nanny goats and a billy.
Fast forward to 2016 and Cabin Soap Works came to life! We now have over 20 nannies and a full-time job making goats milk soap and related bath products. It has become our passion, not only has it helped my husband but countless other people with skin issues as well!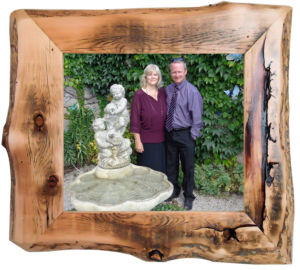 Here at Cabin Soap Works we love what we do and we love sharing it will all of you. If you are in the area please stop in and say hello and check out our 'Country Gift Shop' or book a farm tour with the goats, we still have a few alpaca's for all of my alpaca fans out there as well. We also encourage those who cannot come here to enjoy shopping on our online store or drop us an email at [email protected]. We always love hearing from all of you.
Thanks everyone!
Donna and Les Marshall.